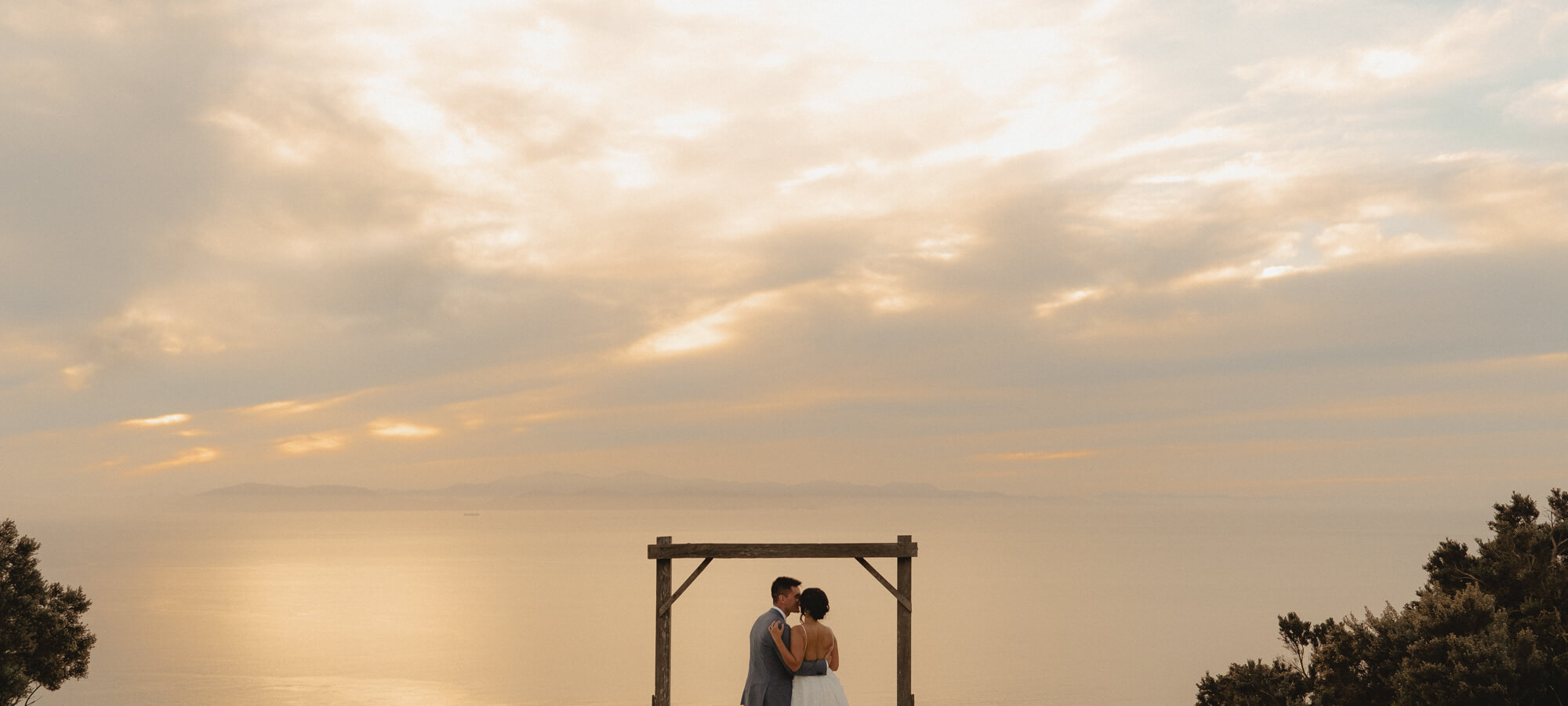 Priyanka & Bernard
Real Weddings
Priyanka & Bernard
Tell us about your relationship. How did you meet? How did the proposal go down?

We met in high school and found ourselves falling in love with each other after flatting together in uni.

It was the morning of our 6th anniversary, pretty standard routine for us to make breakfast together on the weekends. Bernard suggested I put the chai on so and found myself staring into the spice drawer for a good while trying to figure out what was out of place. Once I finally spied the ring box, there was no stopping the floods of happy tears from flowing! Bernard proceeded to drop down on one knee and asked me to marry him.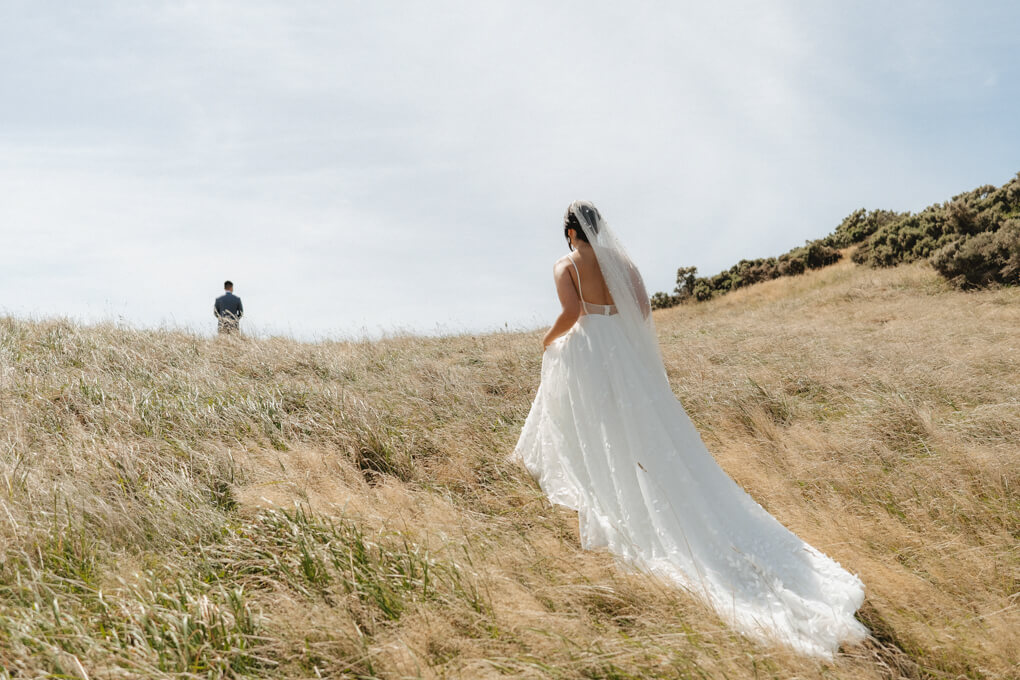 What were the must-haves for your wedding?

Our first absolute must-have was a photographer we really vibed with! We originally chose Tim and Nadine as they made us feel really comfortable and their photos are amazing. Unfortunately they didn't end up at our wedding, but we couldn't have been happier with Michelle from Patina Photo.

We also wanted to work with vendors that we were already familiar with. As very loyal customers to Grace Patisserie, it felt right asking Mariah to create our wedding cake. Same with Annwyn at Floriade, who we met after our family trips to her wreath-making classes.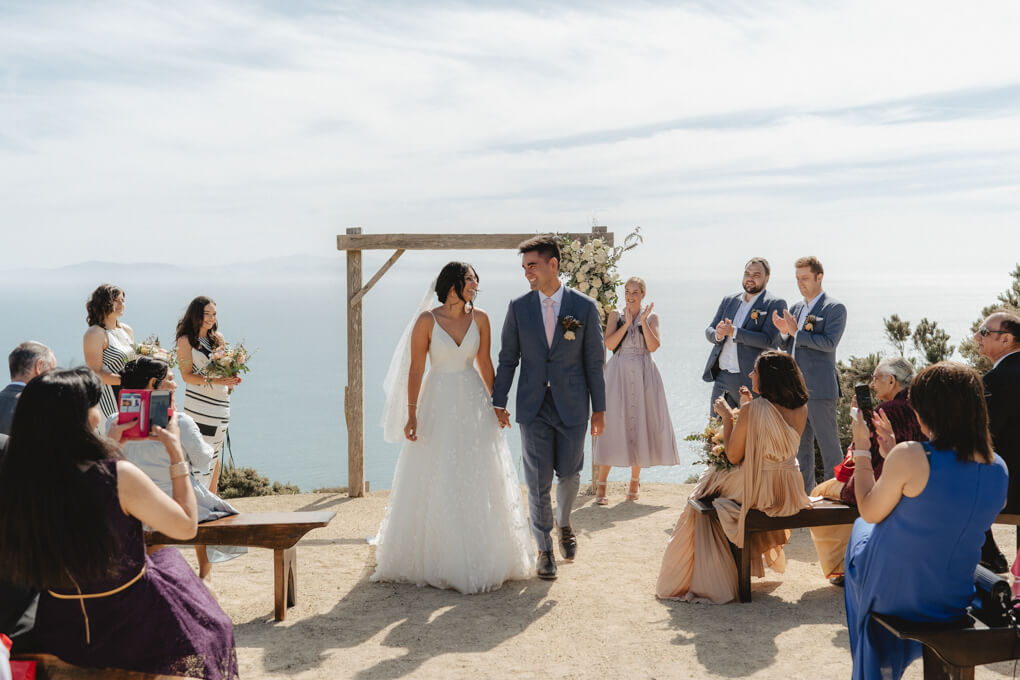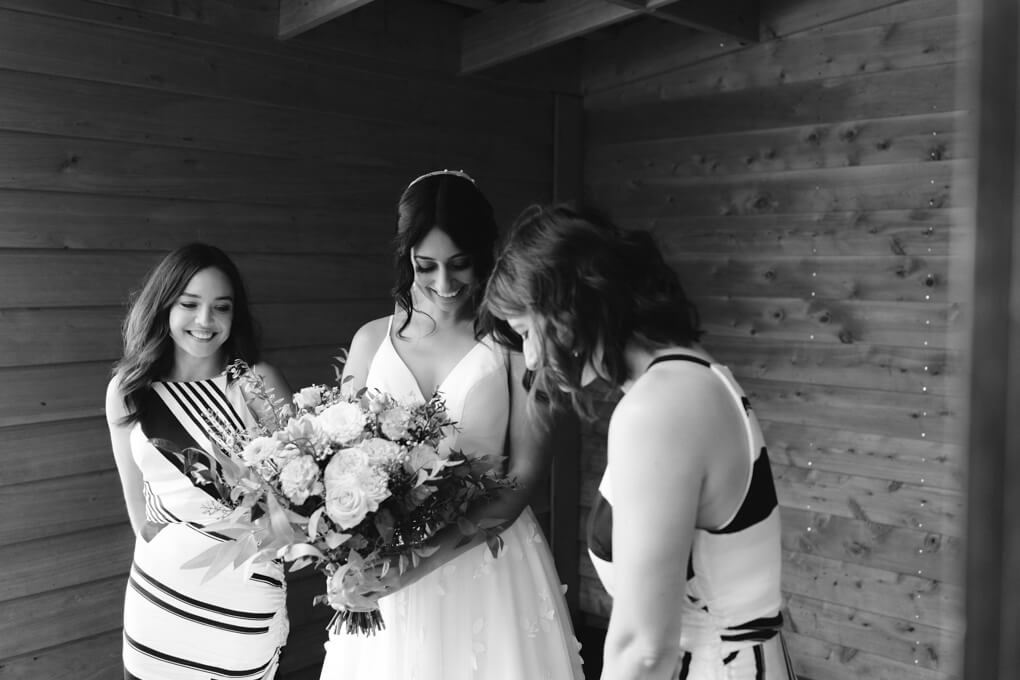 How did you go about selecting a venue?

We knew we wanted to get married near Wellington to minimise travel time and costs for ourselves and our guests. We researched venues in the Greater Wellington Region and though we liked them, they didn't feel right for us. When we ventured up to Boomrock, we both fell in love and knew this was the perfect venue. Only a 45 minute drive from our house, the remote location felt like we had stepped out of Wellington without traveling too far. It's an intimate setting with the most spectacular view. To top it all off, the food is amazing and the staff are all really helpful!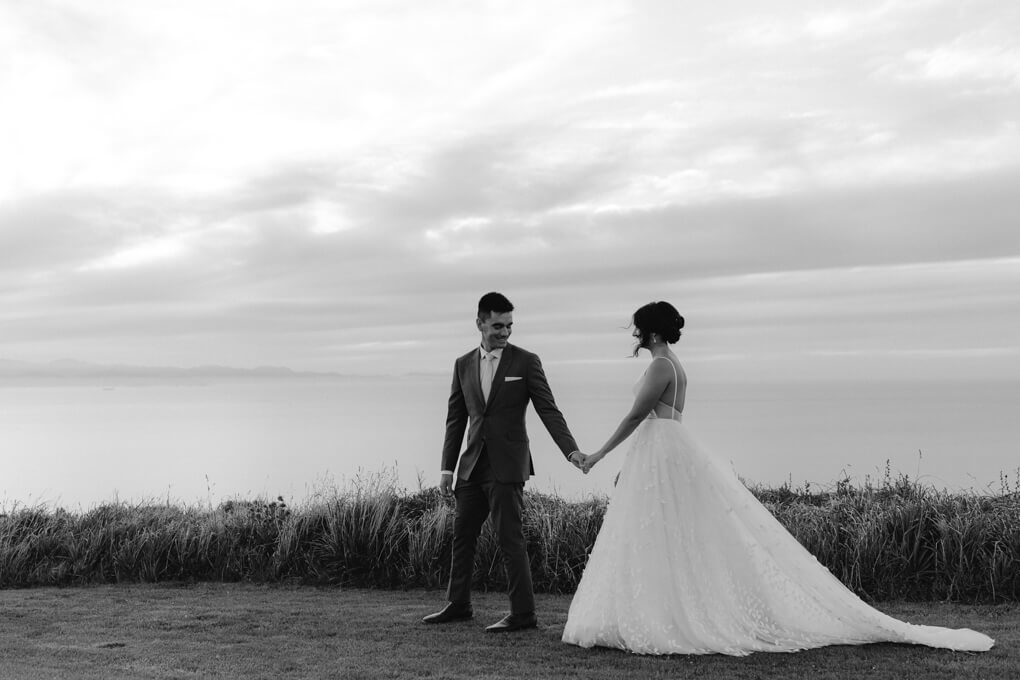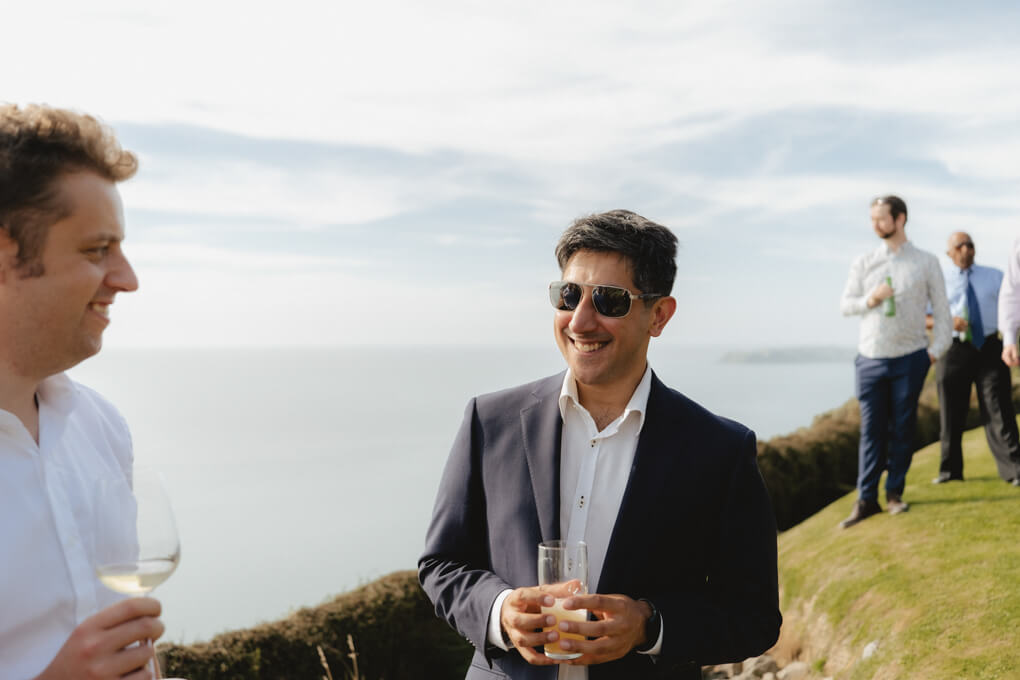 What was the most memorable moment from your wedding day?

Priyanka: The most memorable moment from our wedding day was walking down the aisle. Being greeted with huge smiles and happy tears from all our loved ones, and Bernard waiting for me at the end. I thought having a first look would maybe lessen the impact of seeing each other but it was honestly still so overwhelming and emotional, not sure I could have handled it otherwise!

Bernard: In the middle of such a wonderful but busy day, it was really special to me when Priyanka and I slipped away to take a moment to ourselves. We were able to take a breath in the cool evening, reflect on everything that had happened, and spend the first of many private moments with my new wife. The pork buns were pretty good too.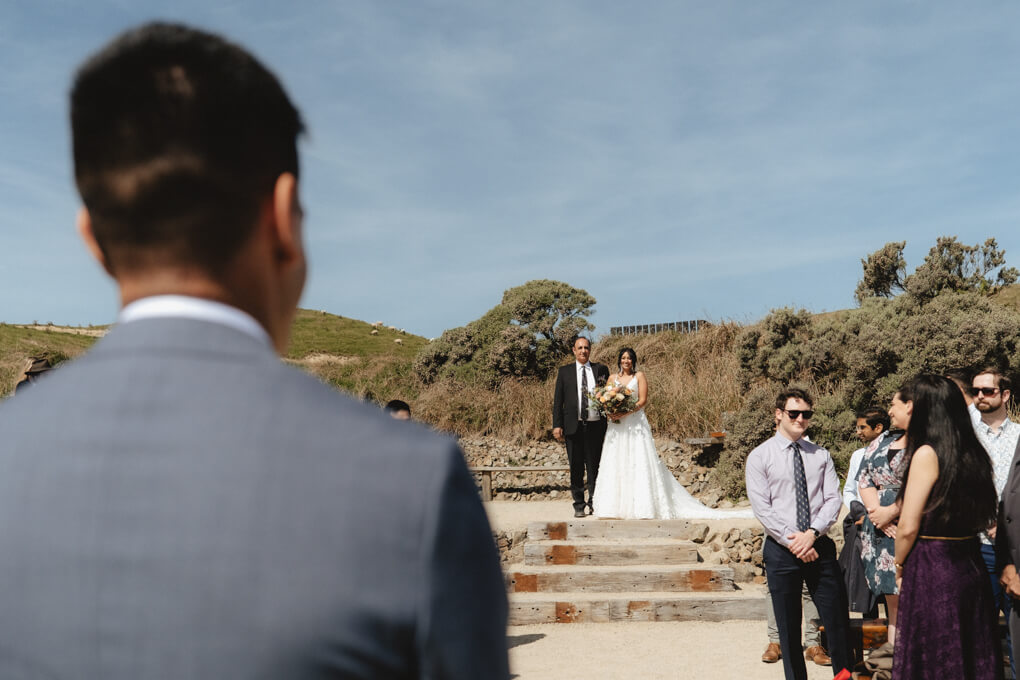 What advice do you have for couples in the midst of planning their wedding? What do you know now that you wish you knew before?

Definitely think about your top priorities and how to make it work within your budget. There's an endless amount of things that can go into a wedding, and your guests are there to celebrate your love, they won't complain if there's no ice cream truck or photo booth.

The main advice we got from married friends is to take some time during the wedding to just be alone together. It's such an incredible day yet very busy and emotional, we really cherished our couple moments alone.

One thing I wish I knew before is that it's totally fine to take a break in planning! I found I was quite busy when we first got engaged with researching and booking vendors, and busy towards the end finalising details. The period in between, I felt like I should be doing something but there was nothing to do! And don't be afraid to ask for help. All our vendors, including Boomrock, were always available to answer our questions and help out however they could!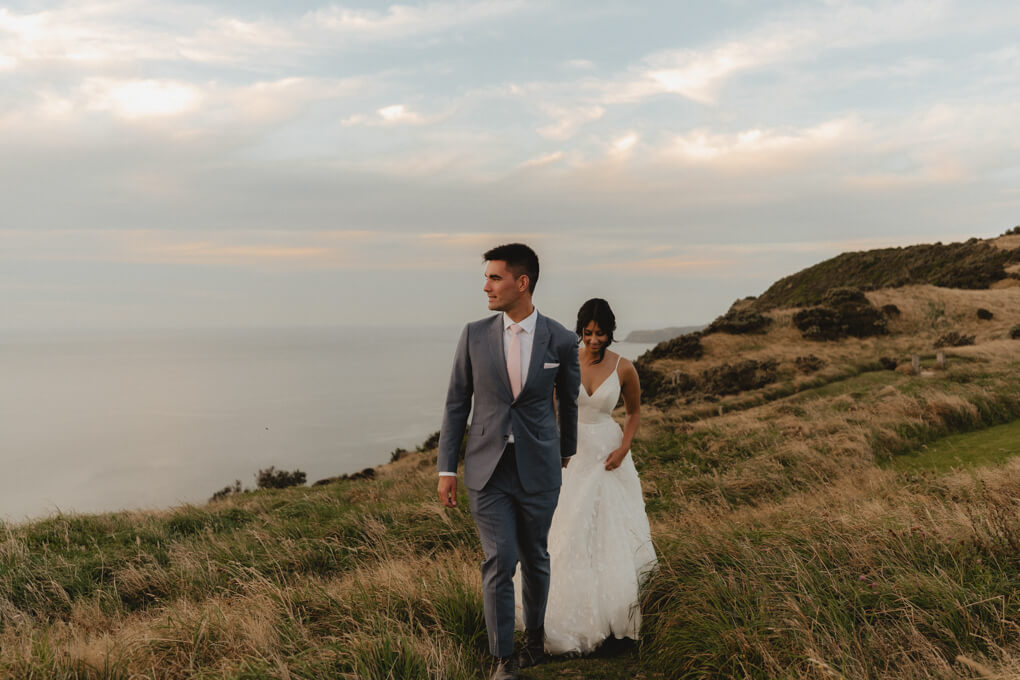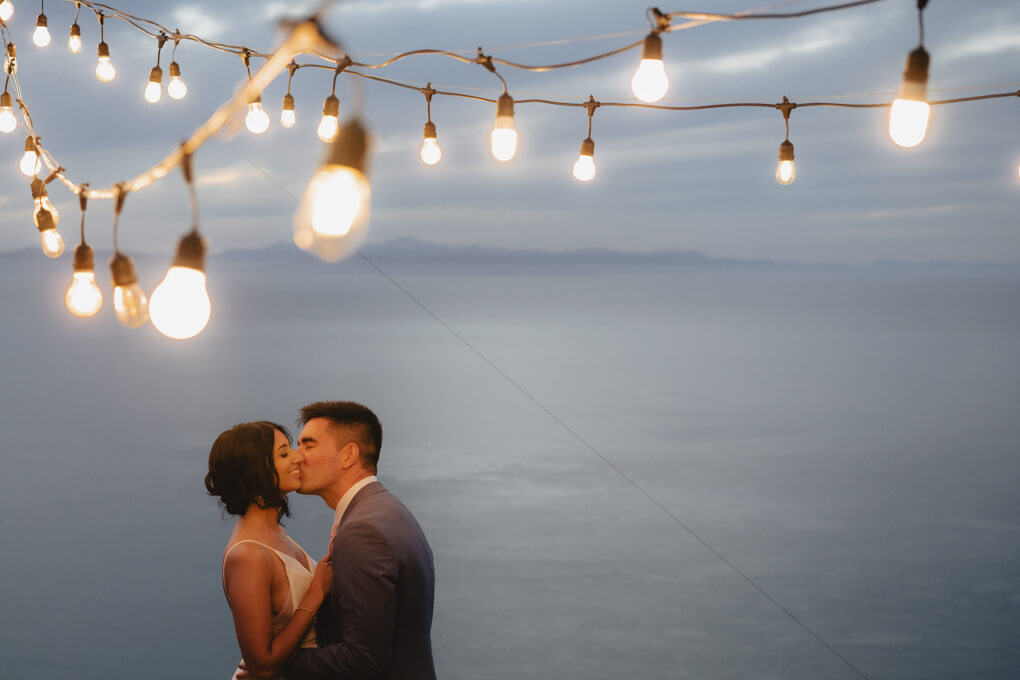 Photographer: Photographed by Patina Photo, edited by Tim and Nadine
Celebrant: Ros Ross
Florist: Floriade
Cake Maker: Grace Patisserie
Music: Spotify
Dress: Behati by Martina Liana at Hello Romeo
Grooms Outfit: Barkers
Bride's Shoes: Chaos & Harmony
Groom's Shoes: R. M. Williams
Bridesmaid Dresses: Cue
Groomsman Outfits: Barkers
Makeup Artist: Natalee Fisher
Stationary: Kmart, handwritten placecards
Other Vendors: Moore Wilson's for vases and wine. Village Goldsmith for rings.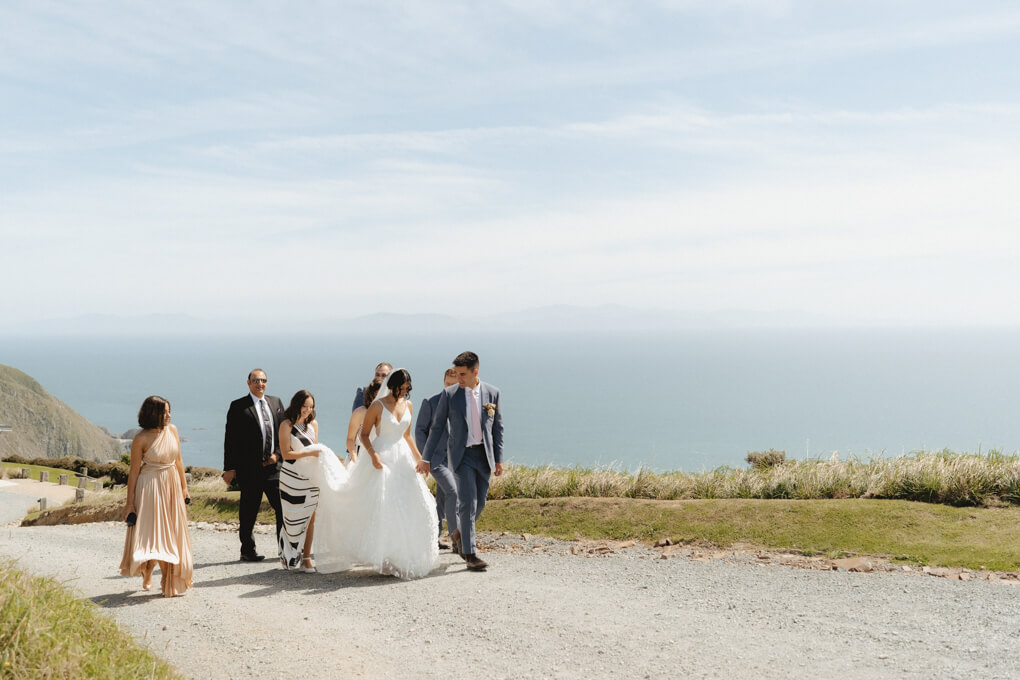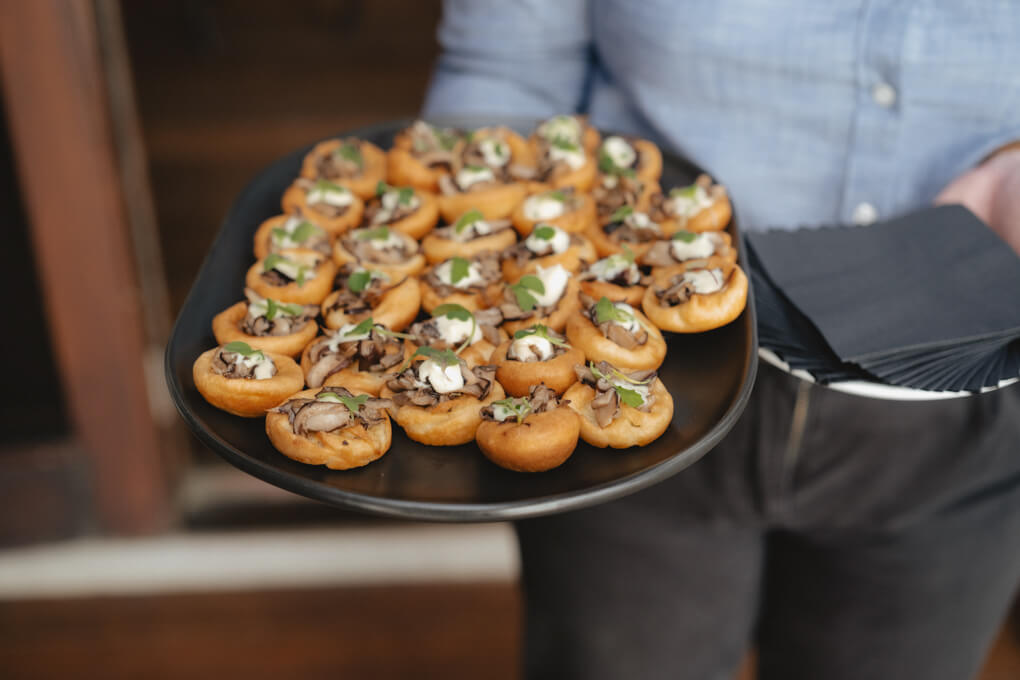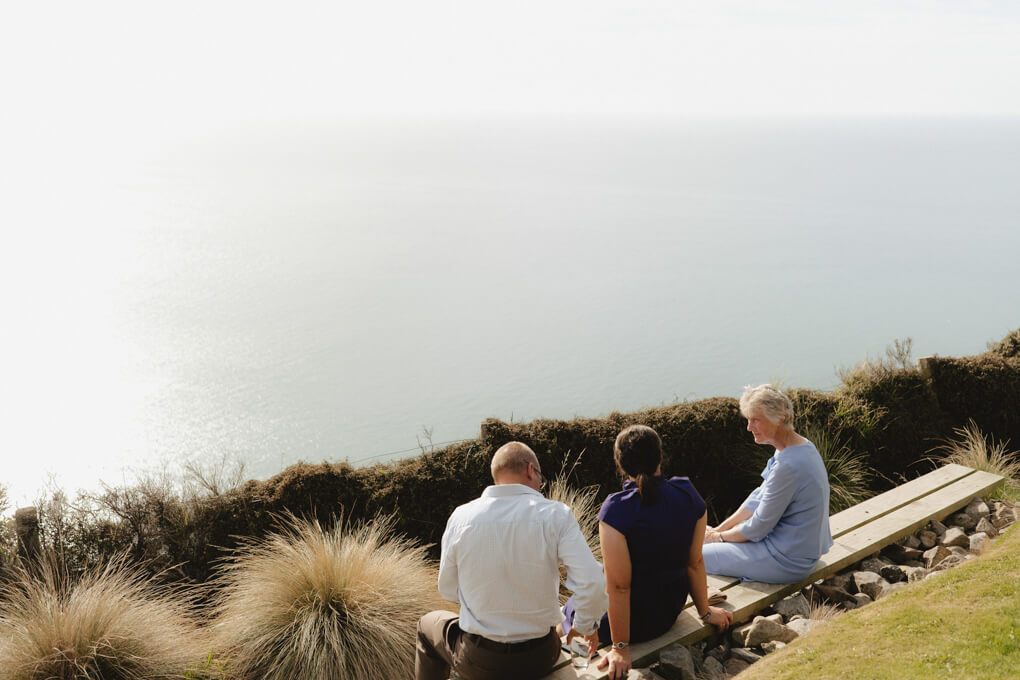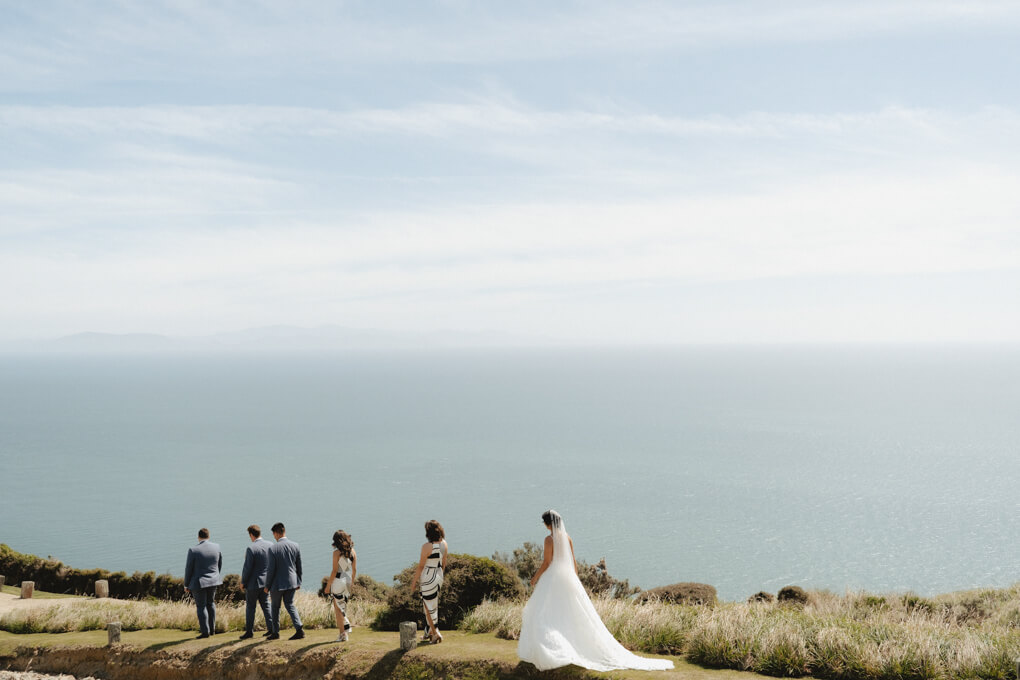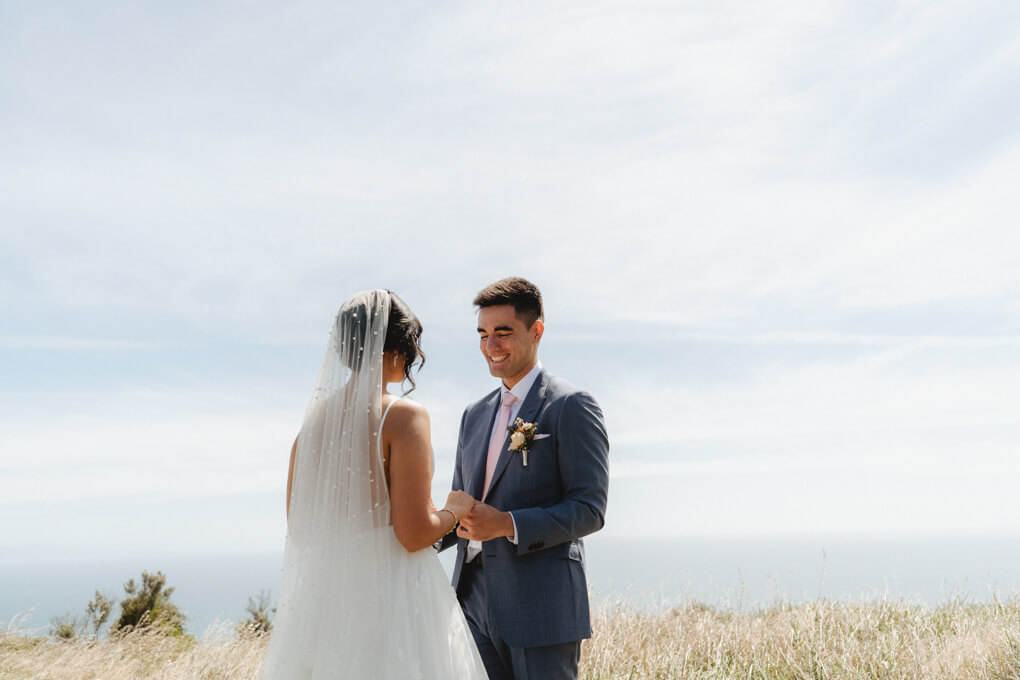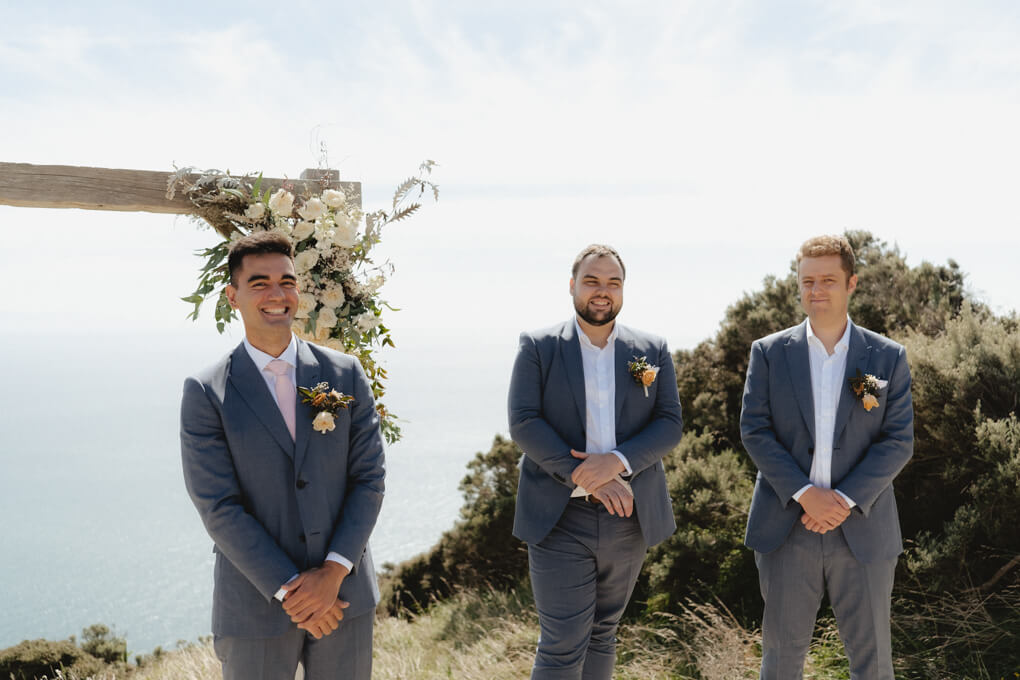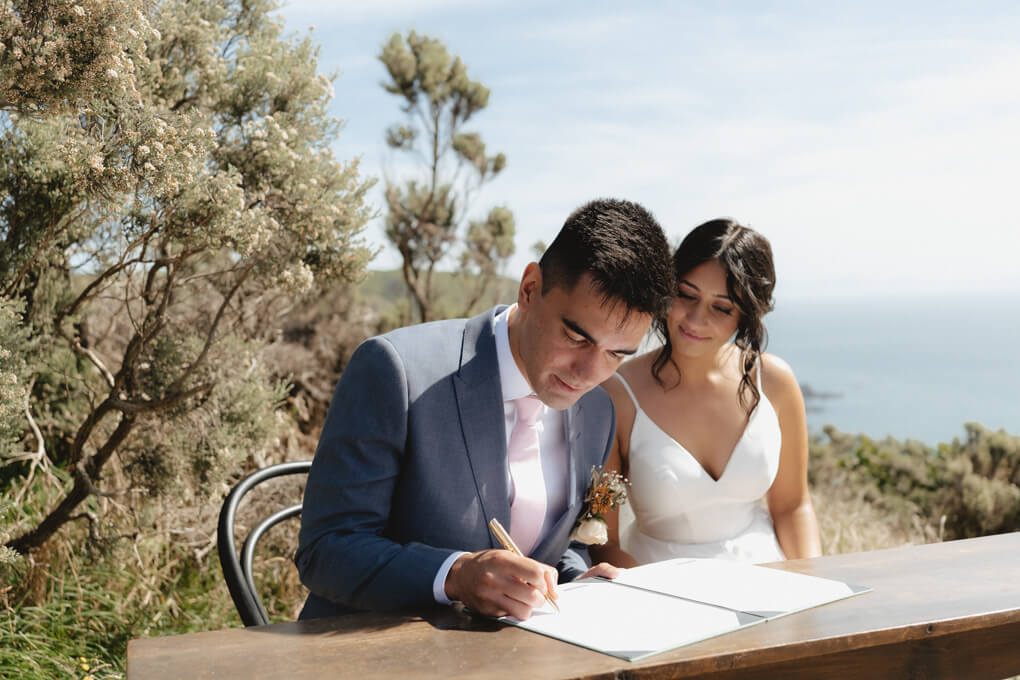 NEXT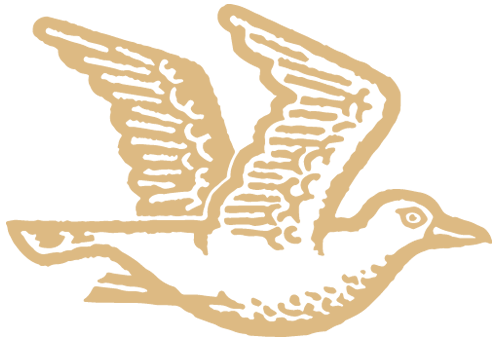 Please fill in your details, and we'll send you our Wedding Information Pack