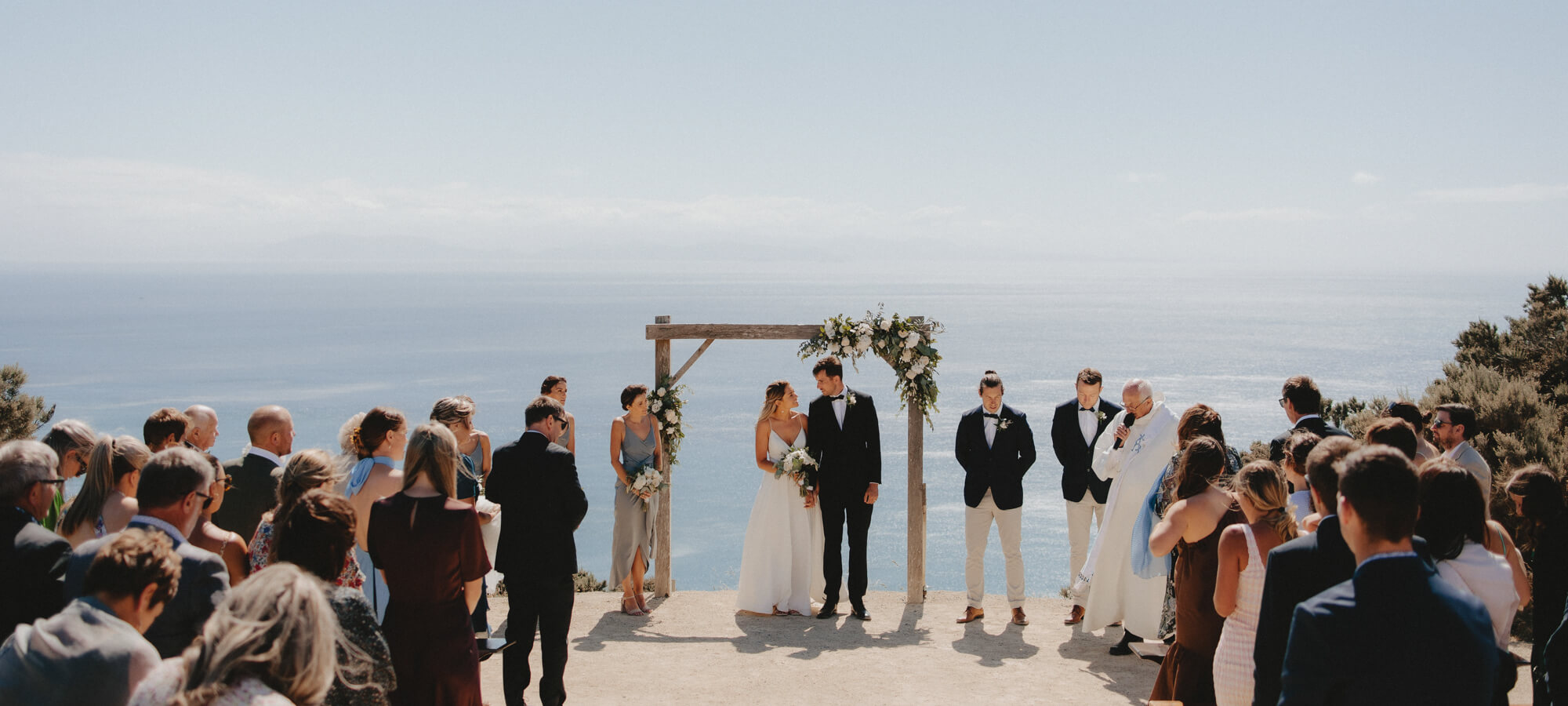 Maree & Mathew
Real Weddings
Maree & Mathew
Tell us about your relationship. How did you meet? How did the proposal go down?

We met on a tennis court in Taranaki and quickly fell for each other through the many ice-cream dates, walks on the beach and of course tennis matches.

We are always up for an adventure and traveled Europe together, shortly after we made the move to Melbourne where we lived for 4 years with our cat Fed (short for Federer).

The proposal happened at the start of 2020 when we were home for a holiday in New Zealand. Mat took me for a game of tennis at Tupare Gardens in New Plymouth where we used to play and after letting me win (I now think I should have known at this point) he got down on one knee, with a ring he designed in Melbourne, and asked to marry me, of course I said yes.

Our relationship is full of love, laughter and adventures. We are each other's best friend and enjoy doing life together.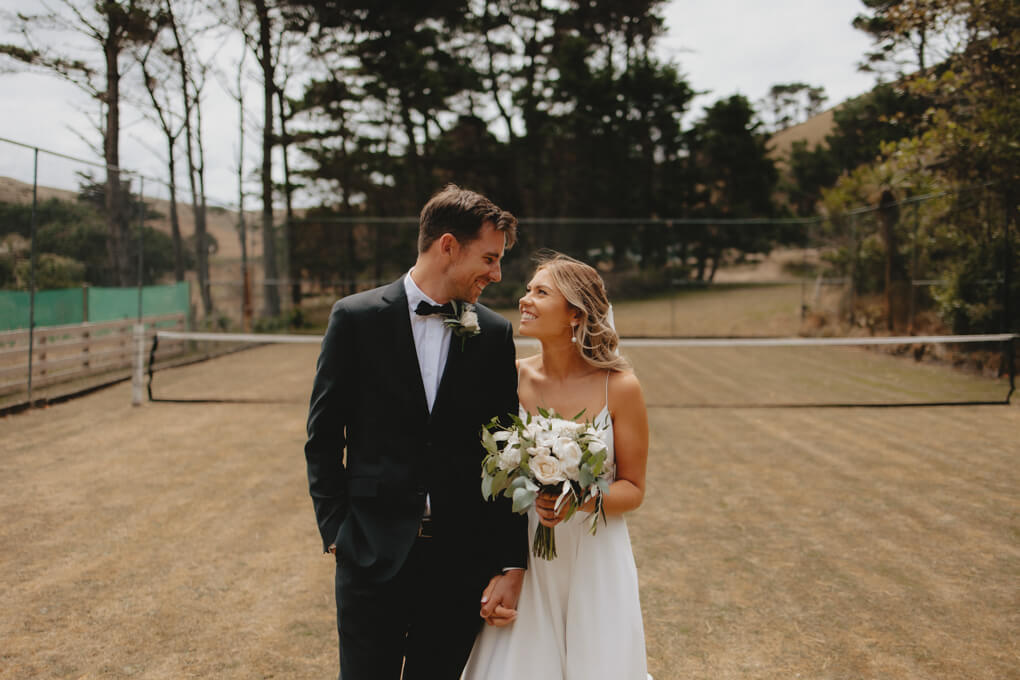 What were the must-haves for your wedding?

We wanted to be able to look back on a magical day that had our nearest and dearest by our sides who were also able to enjoy the whole wedding. We wanted a venue that had everything, the ceremony, the reception and a magical backdrop/scenery for photos. We wanted to be relaxed about the planning and to have no worries on the day.

We had both grown up and lived with the ocean near us and so to have the view from the cliffs was a tick.

Food was also high up on Mat's list, he wanted our guests to walk away raving about the venue and food - and that they did!

We similarly wanted to involve a tennis court (as that is how we met and became engaged) we were ready to part ways with this idea as we were so in love with Boomrock. However, as we drove in a few months before the wedding we noticed one of the properties on the Boomrock land had an old tennis court. The Boomrock staff quickly got to work, put up a net, mowed the lawn and it was all ready to go for our first look on our special day.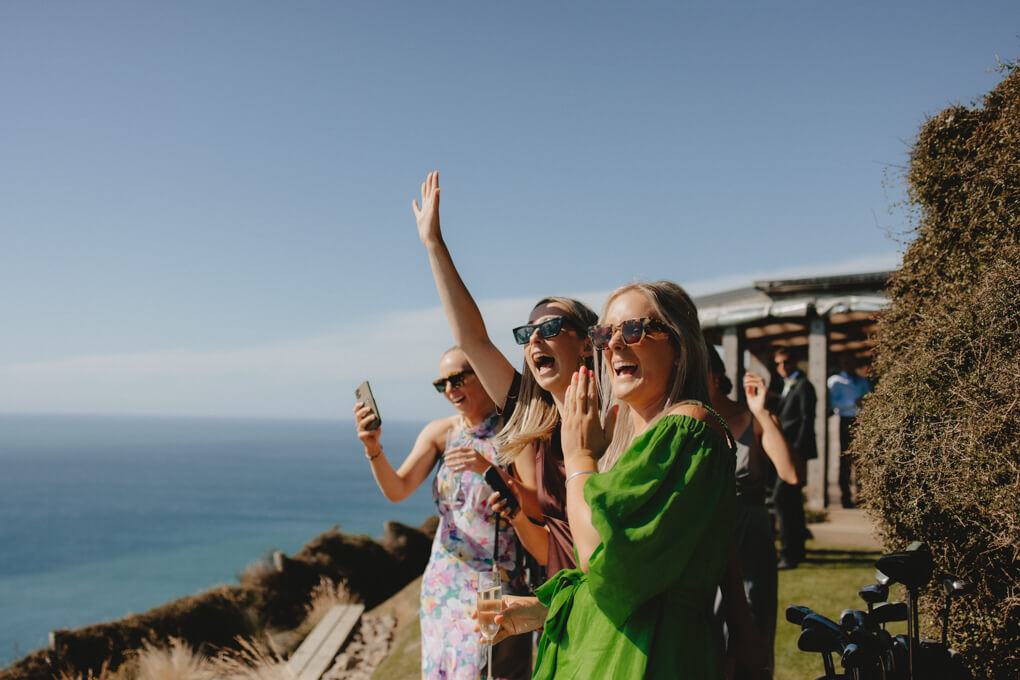 How did you go about selecting a venue?

We wanted something magical and bespoke and so with the help of Google and social media we stumbled across Boomrock and fell in love instantly.

The more we looked into Boomrock the deeper the urge was to have our wedding here (we were in awe of the venue, the view, the pictures and the food!)

The great thing about Boomrock is that it is basically all set up for you, you can just add in a few personal touches. Boomrock has everything you need, once you and your guests are there you feel like you've escaped reality and can relax and enjoy the day!

We loved the fact that there was no need to drive to a different venue, everything we needed was there. Our guests loved having the chance to hit a few golf balls and were raving about the canapés.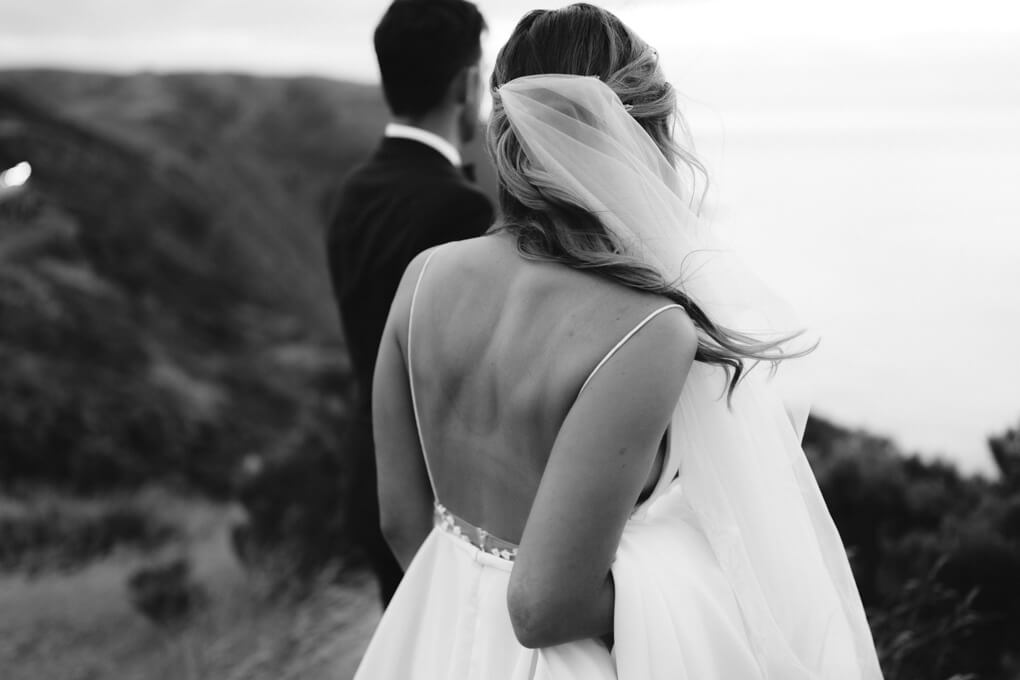 What was the most memorable moment from your wedding day?

It is hard to narrow it down to just one moment. A definite highlight for me was walking down the path with my dad, turning the corner and seeing my future husband at the end of the aisle, blue sky and the beautiful ocean in the background - it felt like a fairytale.

Mat loves the moment of when he was sitting at the bridal table with me, his wife next to him and looking out to see all of our closest friends and family having a great time.

We both loved how intimate the day felt with our loved ones around us and also highlight the first dance out on the lawn under the festoon lights - again, such a fairytale moment.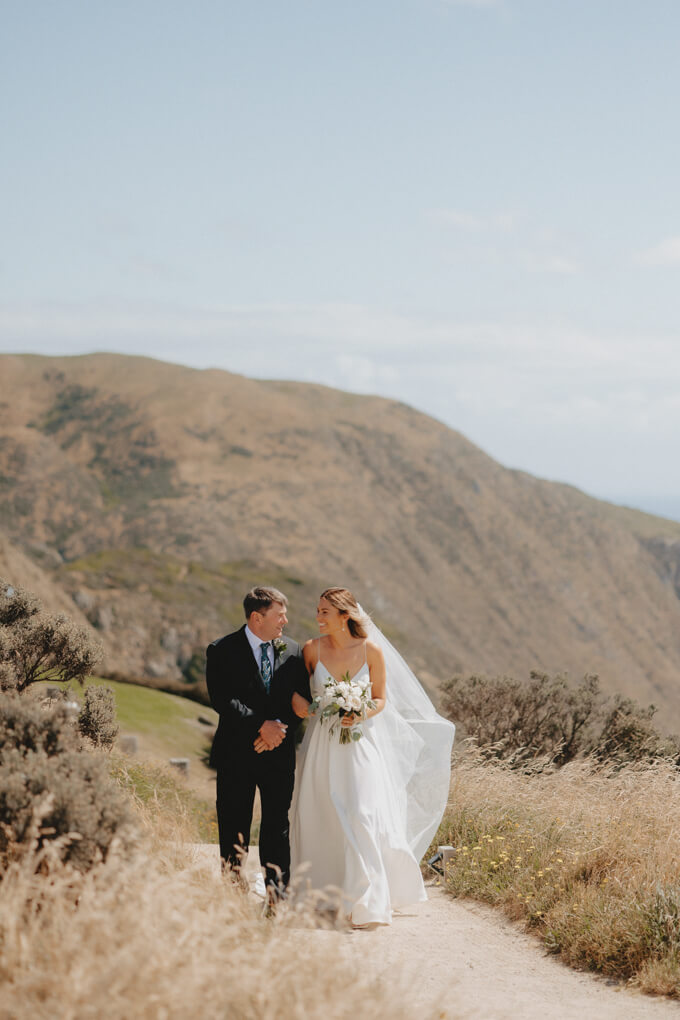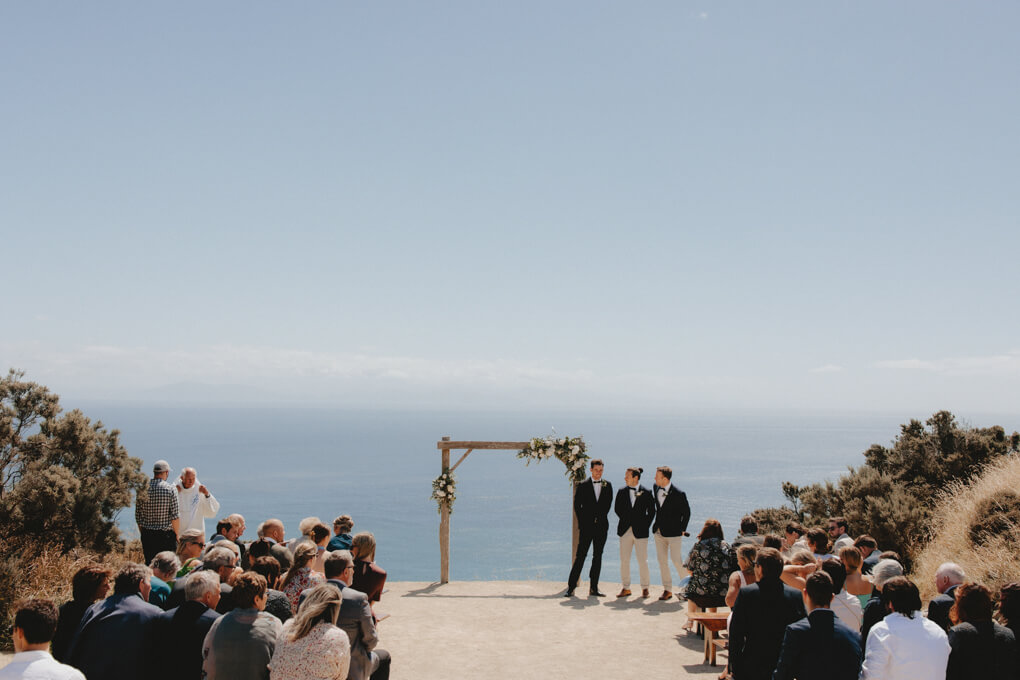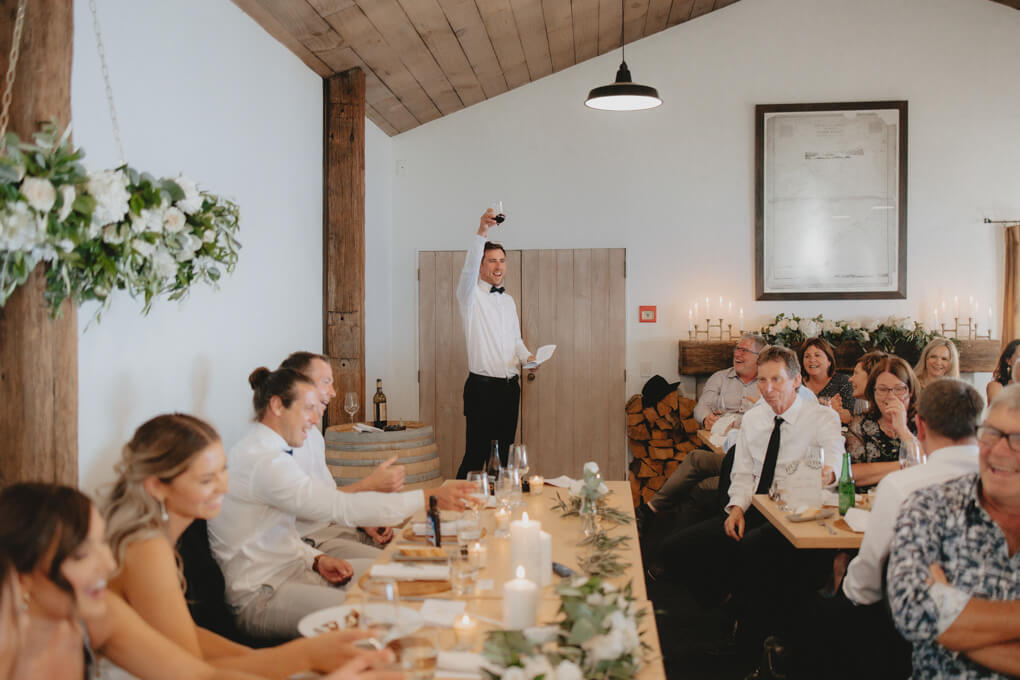 What advice do you have for couples in the midst of planning their wedding? What do you know now that you wish you knew before?

Think and write down what's important to you but also how you want feel on your Wedding day!

For us we had the ʻthings' that were important to have on the day but I really wanted to feel relaxed on the day of the wedding and even with the lead up - this was then important to Mat so that knowing I was relaxed he could be too!

Everyone told us before our wedding that the day goes so quickly and that we agree! There's always something that will go wrong or not go to plan but don't sweat the small stuff and so our advice is to have trusted vendors and people around you that will help you stay relaxed so you can enjoy every moment of your special day together!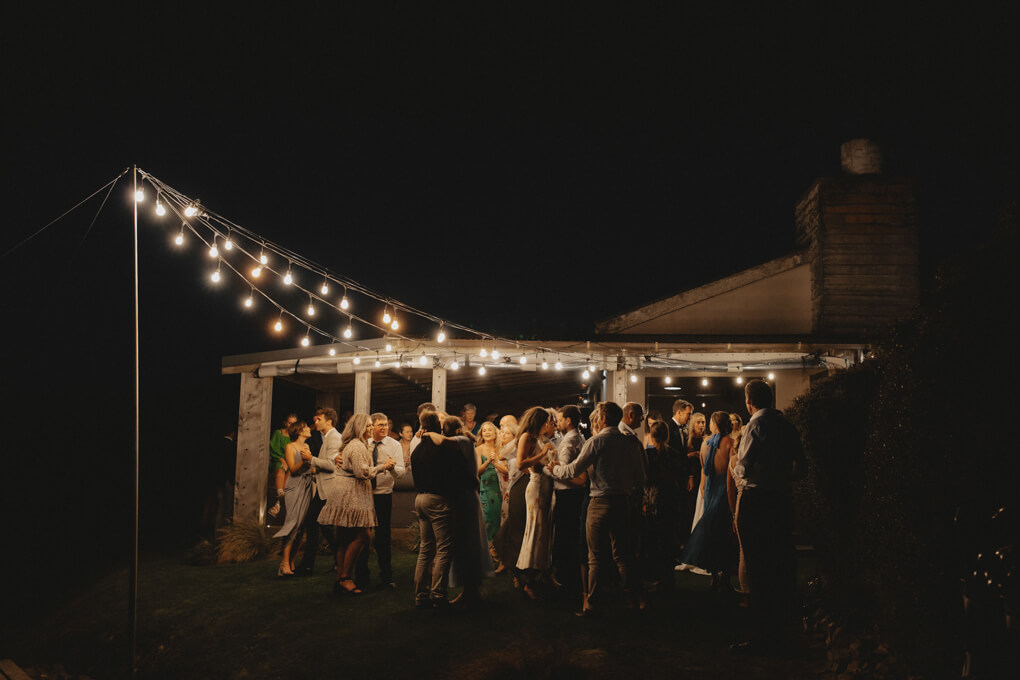 Photographer & Videographer: Tim & Nadine
Celebrant: Father Paul Finlayson (Groom's Uncle)
Florist: Juliette Florist
Cake Maker: The Unbaked Bakery - Macayla Fleming
Music: Bride & Groom
Dress: Oui The Label from Paperswan Bridal Boutique
Grooms Outfit: Barkers NZ
Shoes: Sole Shoes NZ and Barkers NZ
Bridesmaid Dresses: Showpo
Groomsman Outfits: Barkers NZ
Makeup Artist: Kate Keogh
Hair Stylist: Hair by Antoinette
Stationary: Bride and Groom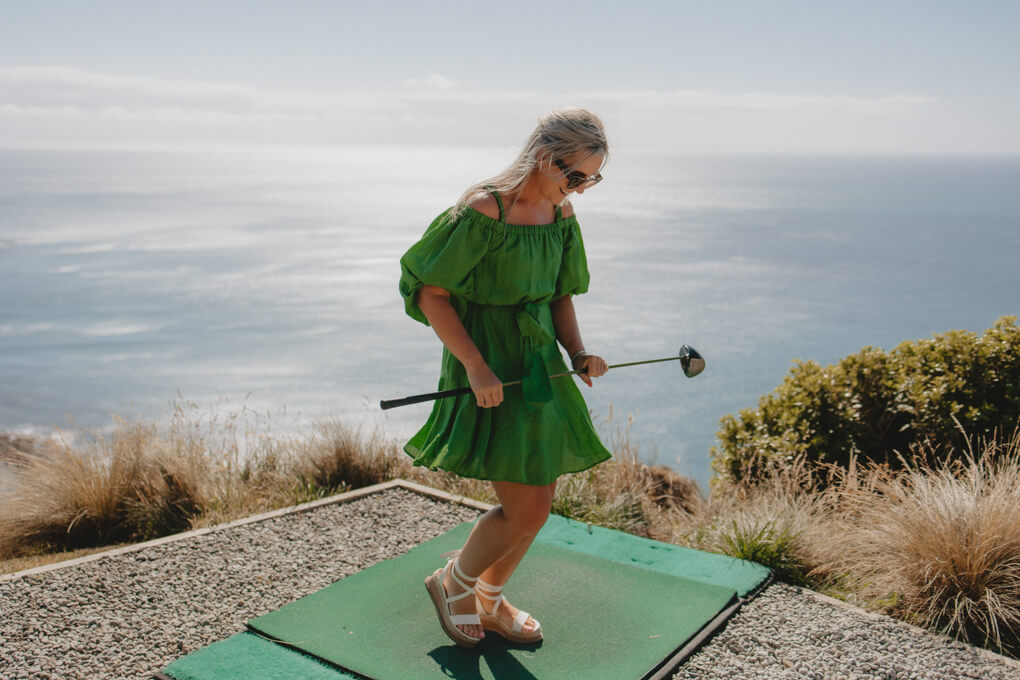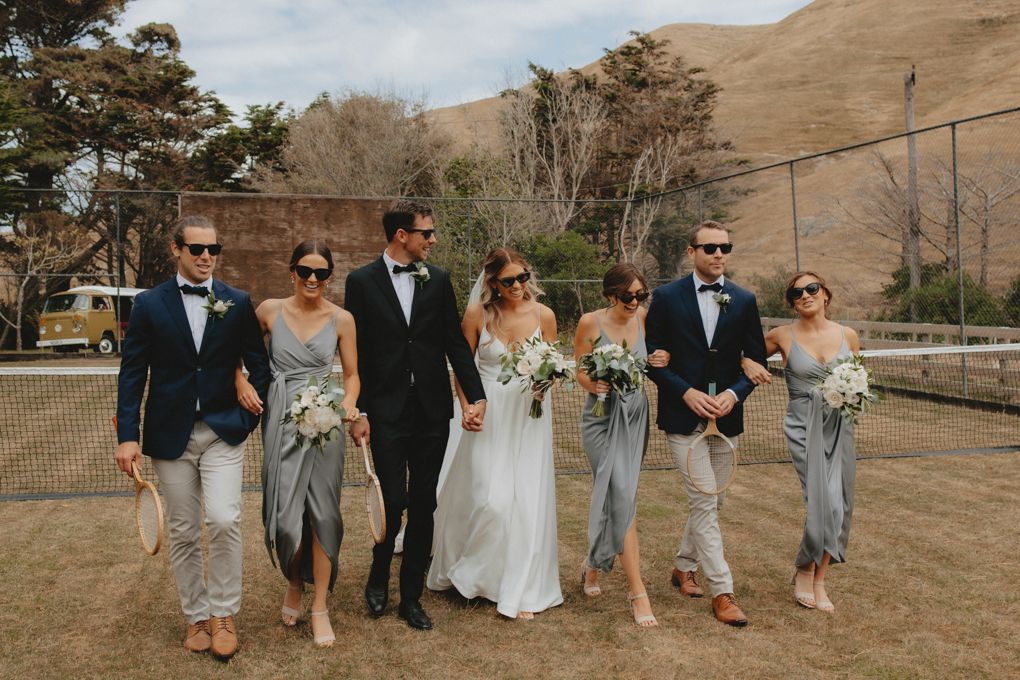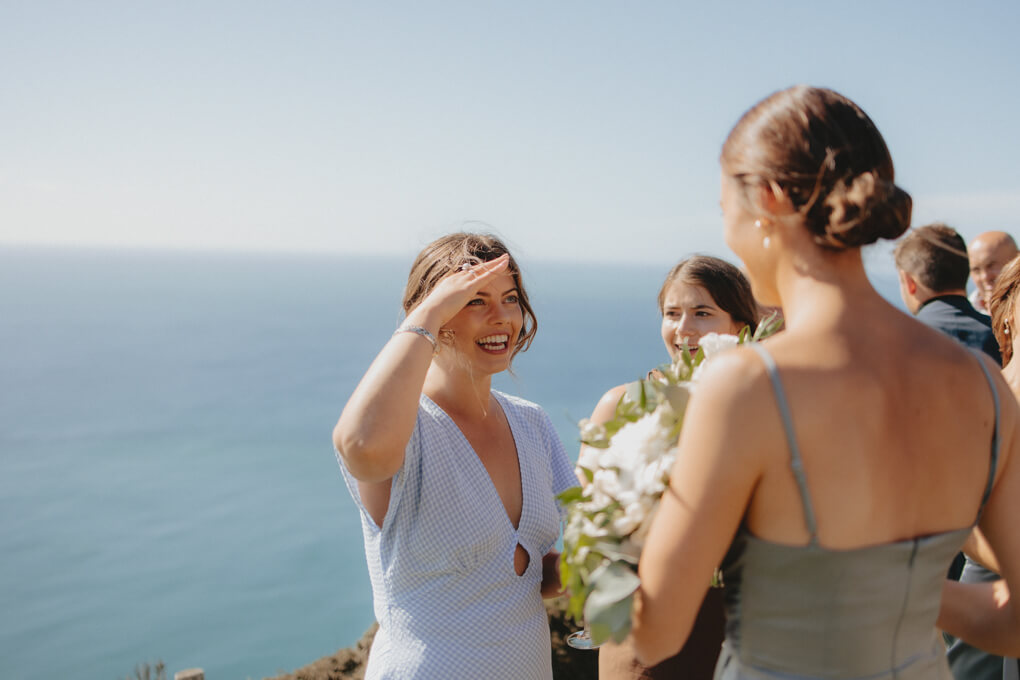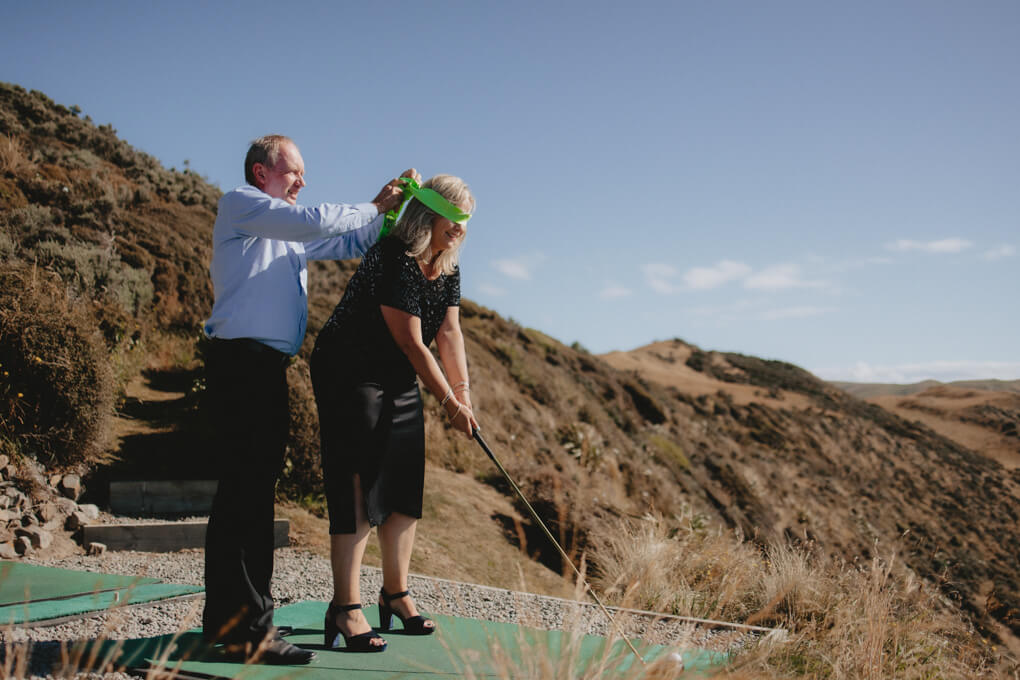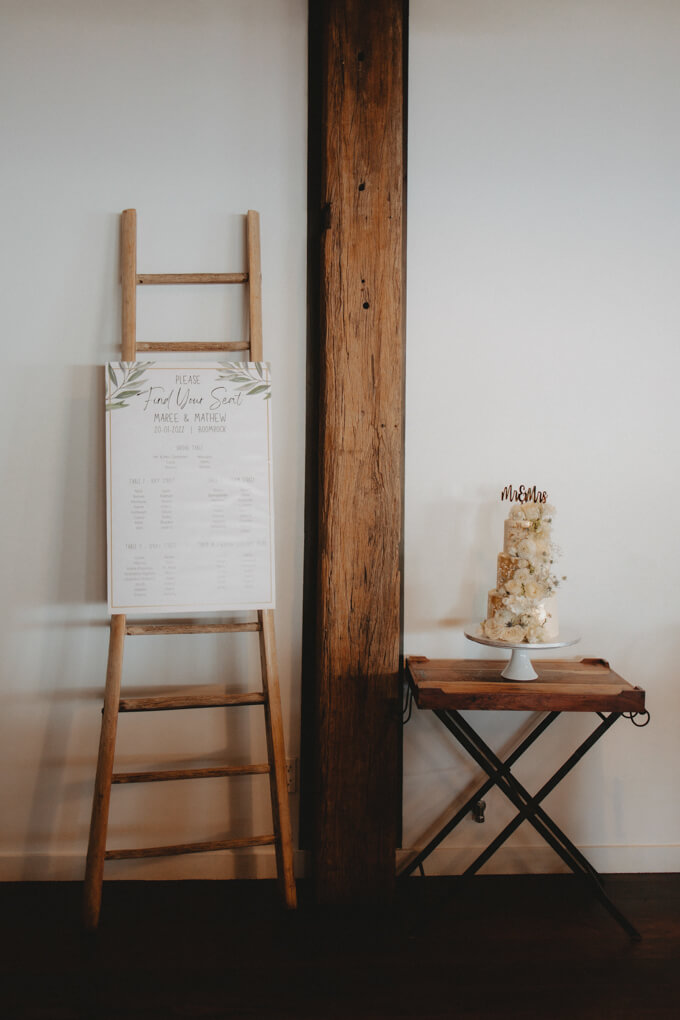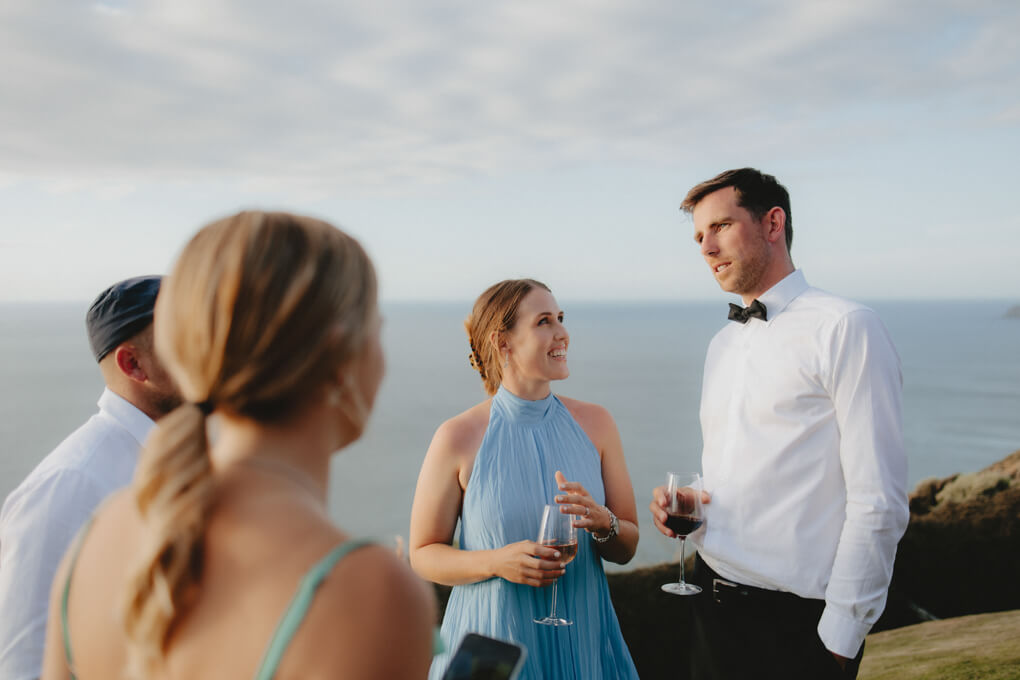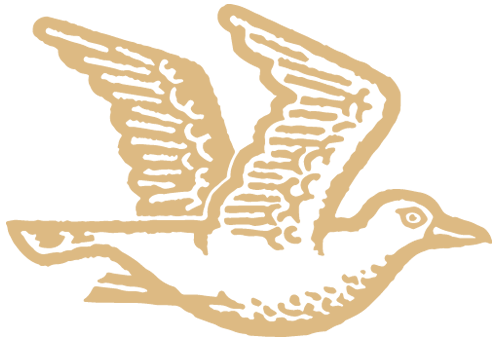 Please fill in your details, and we'll send you our Wedding Information Pack